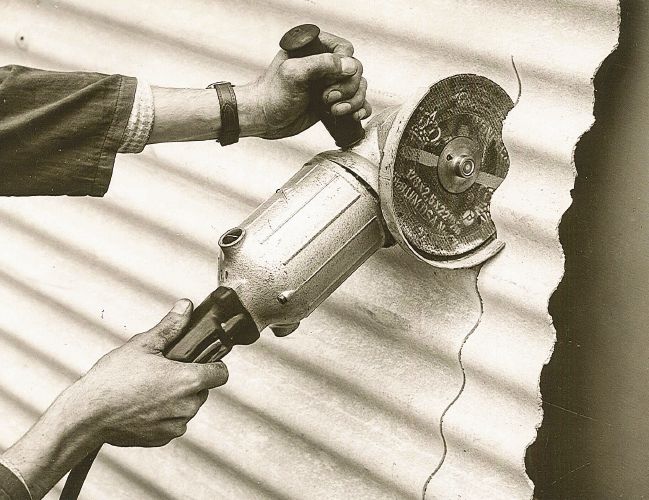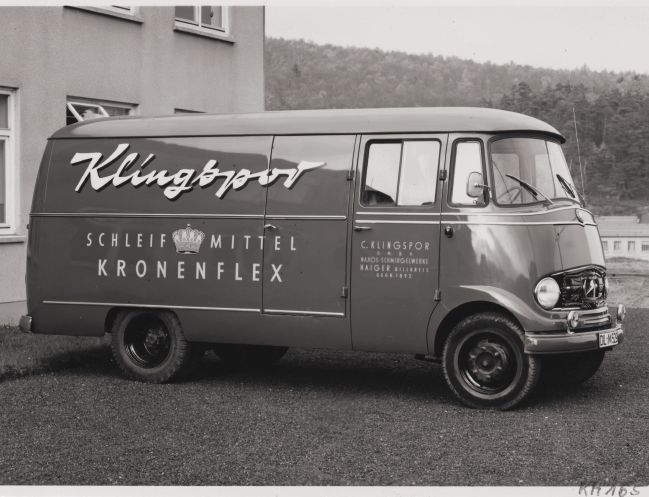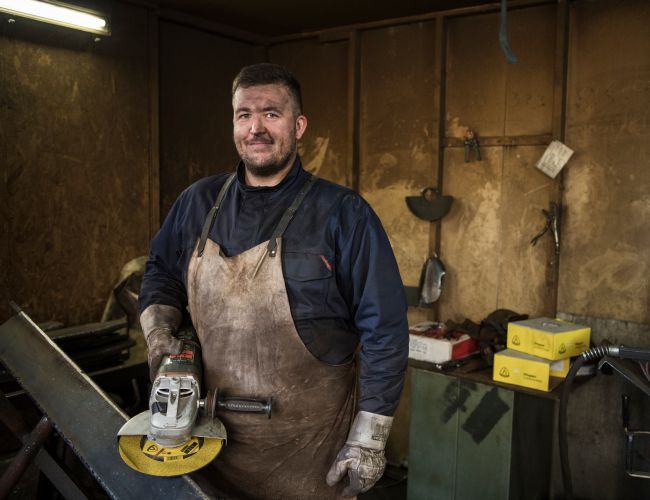 Happy Birthday, Kronenflex!
In 1950, i.e. exactly seventy years ago, inventor and visionary Carl Klingspor devised a product that was to leave a significant mark on the world of metalworking. The invention of high-speed cutting-off wheels revolutionised the cutting of materials – and has made it possible for the Kronenflex® cutting-off wheels to celebrate their 70th birthday this year.
Click here for the current Kronenflex-Products:
"High-speed cutting-off wheels embodied the most forward-looking idea conceived in abrasive technology in recent years"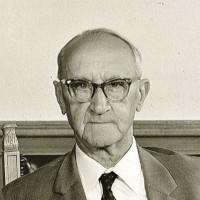 1950
A high-speed cutting-off wheel? Nobody had heard of such a thing in 1950. Back then, traditional hand wheels and cutting blades – often measuring 6 and 13 millimetres in thickness – reigned supreme. "Processing metal was a labour-intensive and time-consuming chore – and, with hardly anybody realising, the demand on the market for an alternative product solution began to soar", people at Klingspor remember. No wonder then that Carl Klingspor quickly teamed up with tool manufacturers in 1950 to develop the first high-speed cutting-off wheel the world had ever seen: the Kronenflex® wheel was born...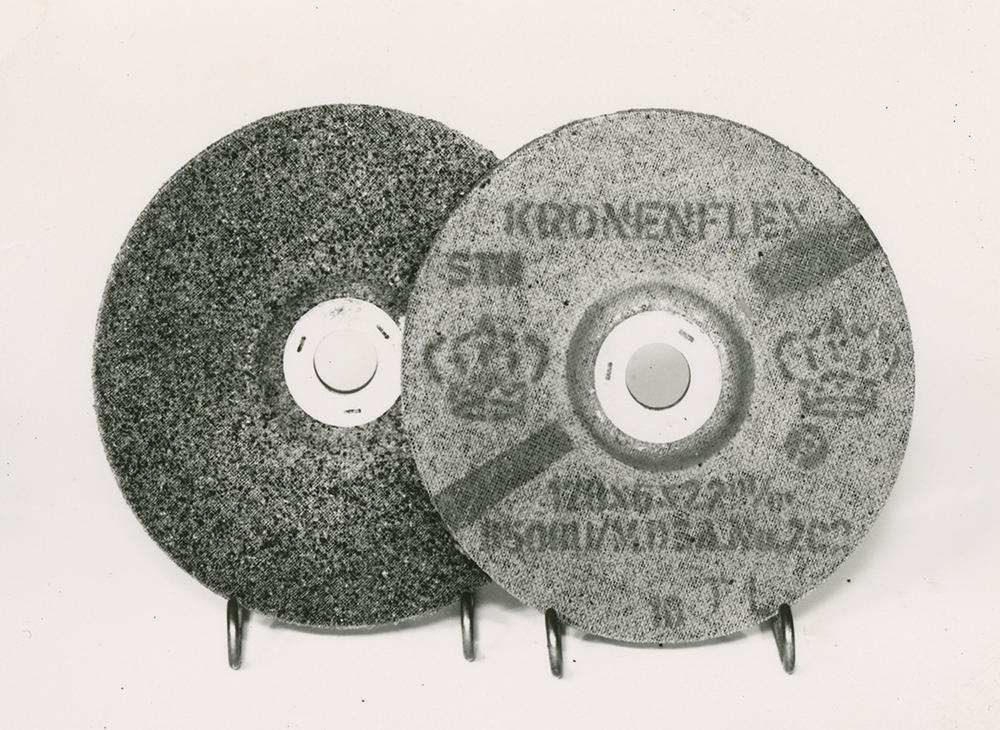 1952
Klingspor brings out the "Kronenschleifer" – a company-owned magazine published with the sub-title of "News about high-speed elastic grinding with Kronenflex abrasives". This publication provides customers with first-hand information on high-speed grinding...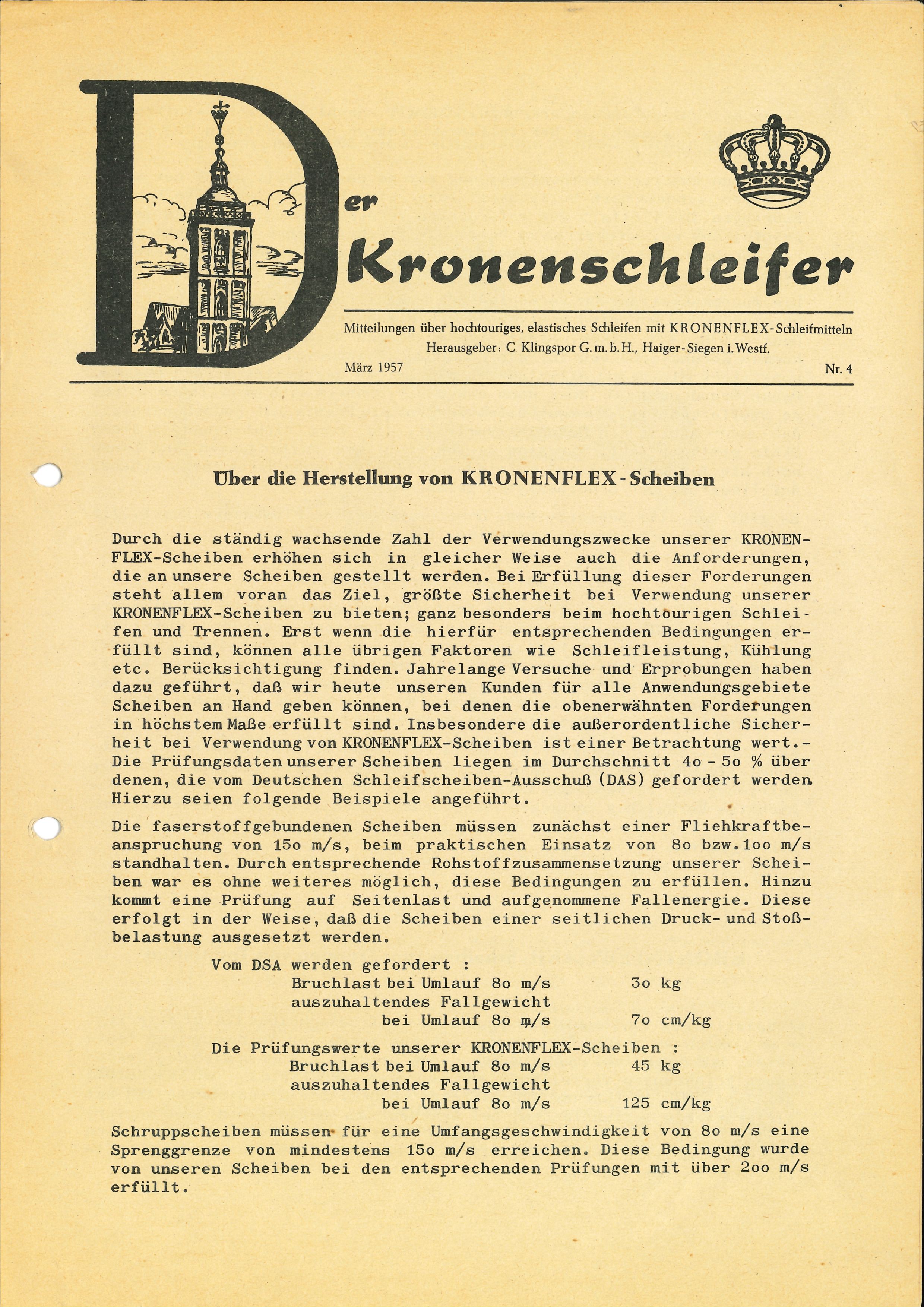 1954
Manufacturers of hand-held grinding and cutting machines discover the benefits of the innovative abrasive discs. The Stuttgart company Ackermann & Schmitt (today: FLEX-Elektrowerkzeuge) unveils the first high-speed angle grinder under the name of DL 9. This product release allows Kronenflex® cutting-off wheels for the first time to be accelerated to up to 13,000 revolutions/minute, unleashing their full cutting power.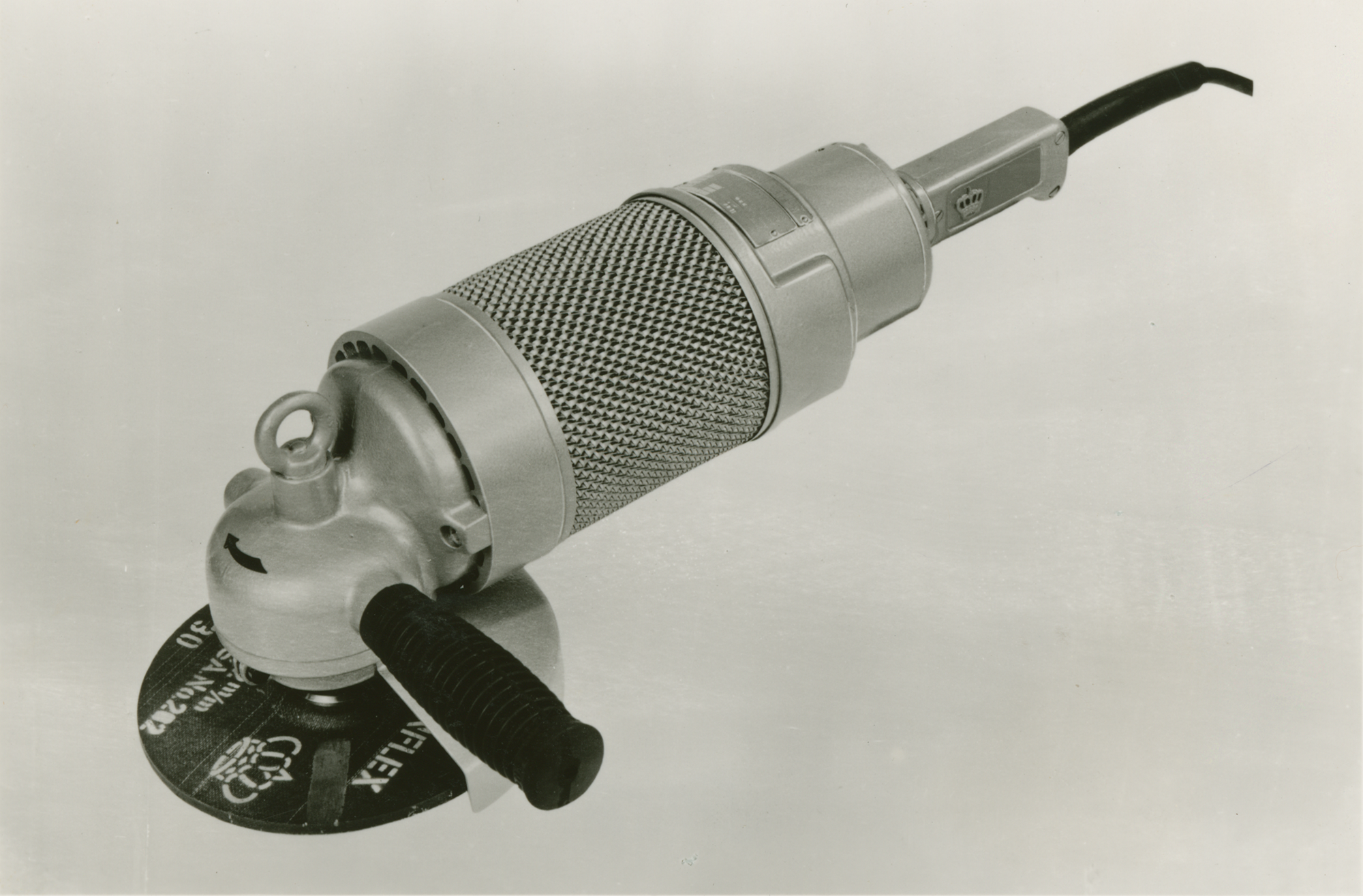 1961
Carl Klingspor is recognised for his lifetime accomplishments in Nuremberg, where he is awarded the Diesel medal in gold for his achievements as a pioneer and inventor in modern abrasive technology. Over ten years after his greatest invention, he finally received the recognition he had to wait for such a long time.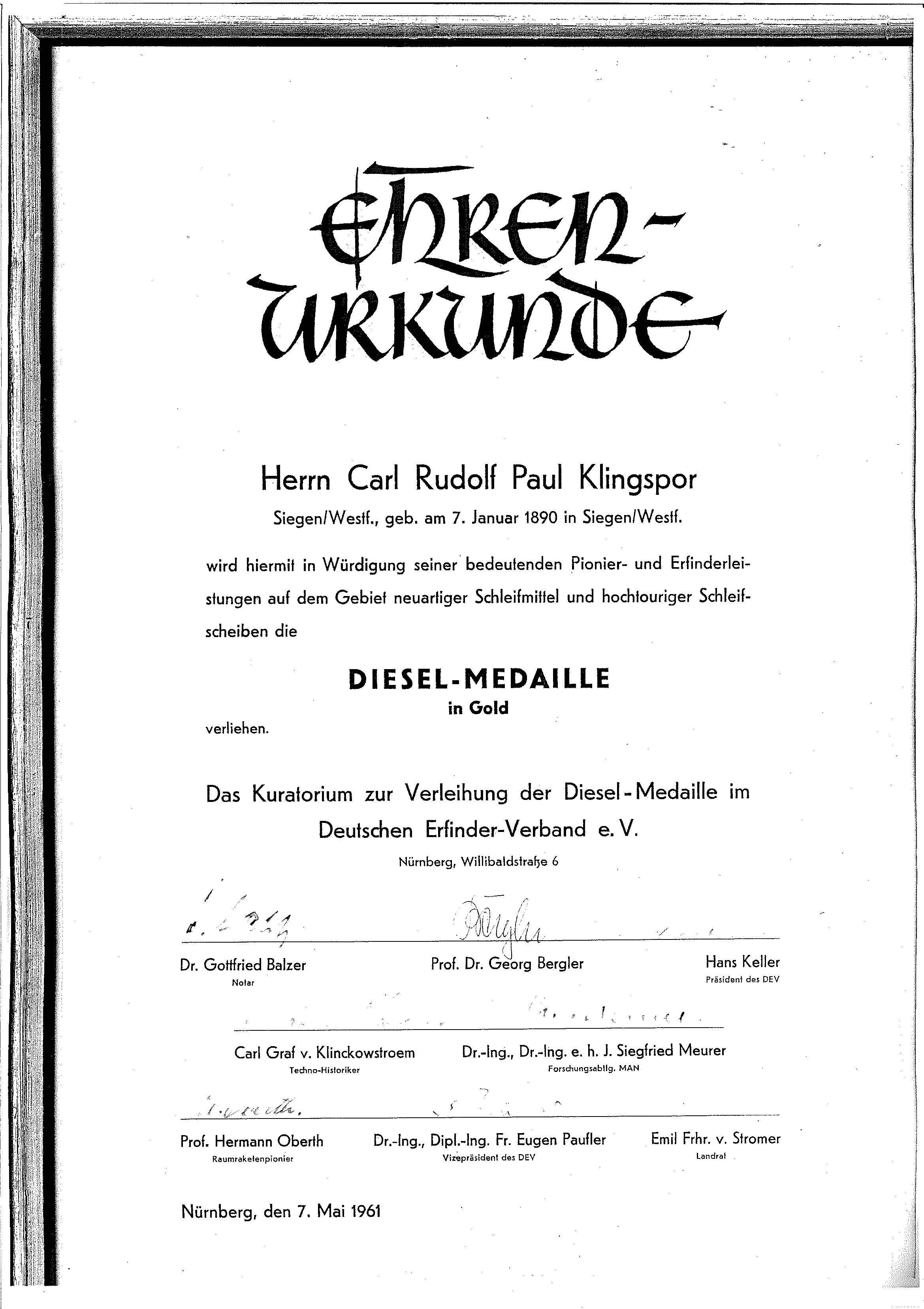 Best-of Kronenflex Story
Kronenflex - a love story! In the video of Klingspor China, two Klingspor employees fall in love over a Kronenflex® cutting disc ... Of course, we don't expect the same thing to happen to you. But maybe you had a great experience with Kronenflex®? Or have you ever used Kronenflex® in projects that were particularly important to you? Write to marketing@klingspor.de and maybe your story will be published here and in our customer magazine Yellow.. For every submission we will send out a small surprise gift – so take part! We are looking forward to your story with Kronenflex®!